List of all Event Photo Galleries | Nationals Park Information and Photos
First Look at New Nats Park Eateries,
June 13, 2011


The unveiling of the four Union Square Hospitality Group concessions at Nationals Park, located beneath the scoreboard on the Miller Lite Scoreboard Walk: Blue Smoke, Shake Shack, El Verano Taqueria and Box Frites. (See
my blog post
for more details.)
Starting on the north end, El Verano Taqueria.
Next, Shake Shack.
Then, Blue Smoke Barbecue (left) and Box Frites (right).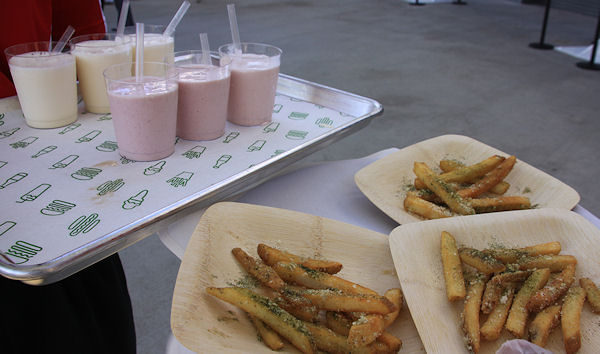 Shakes and fries.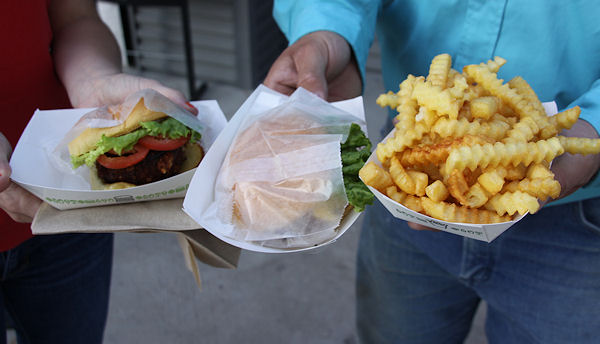 Burgers and fries from Shake Shack.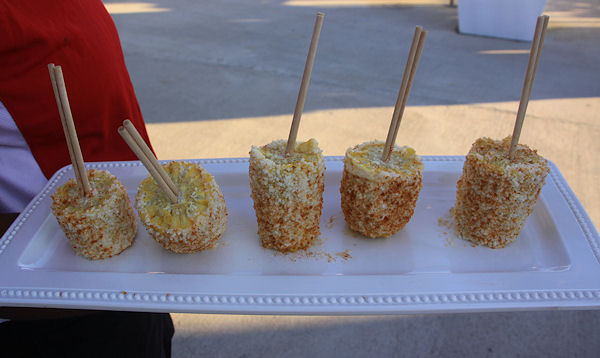 Elote corn on the cob from El Verano. (Steamed corn on the cob, brushed with mayonnaise, grated cojita cheese and dusted with cayenne.)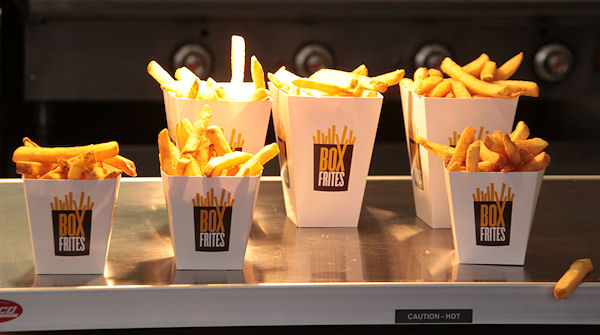 Boxes of fries at Box Frites.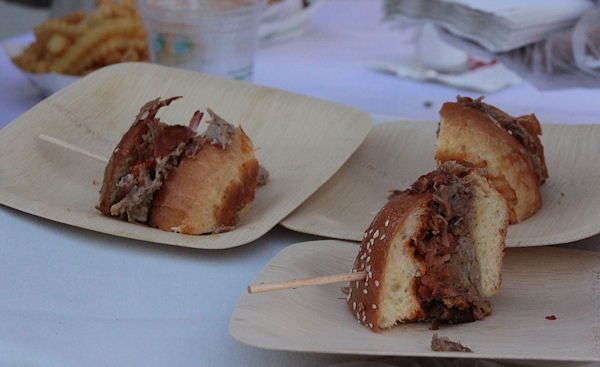 Pulled pork sandwiches from Blue Smoke.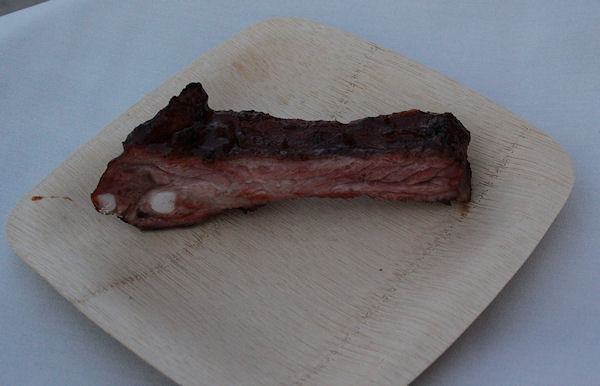 Kansas City spare rib from Blue Smoke.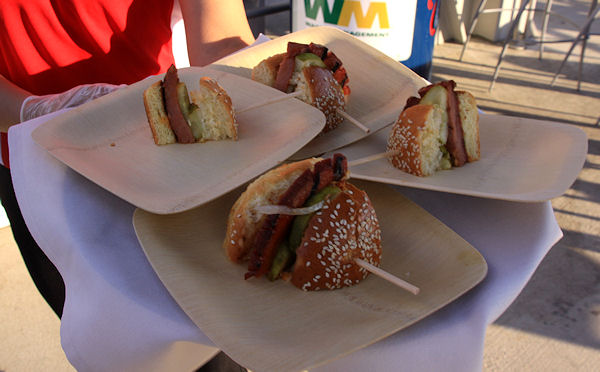 Memphis-style barbecue beef bologna sandwich. (Mmmm, fried bologna.)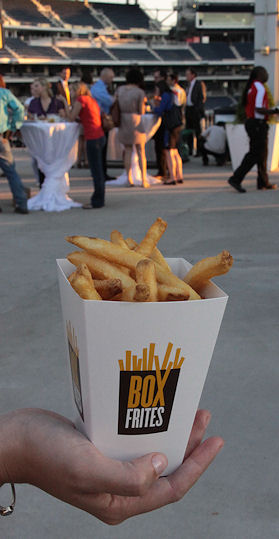 Yes, I took a lot of pictures of french fries.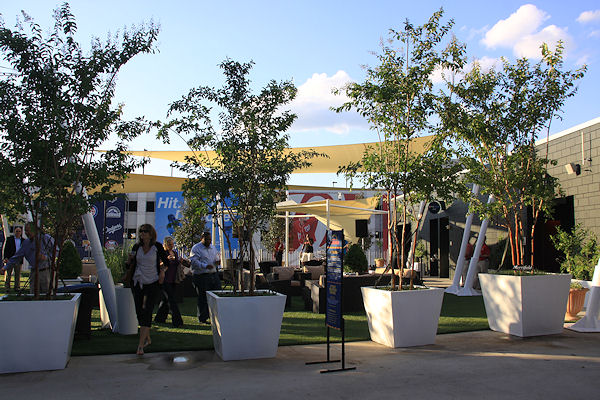 The seating area, with synthetic turf and some of the 15 trees brought to the space.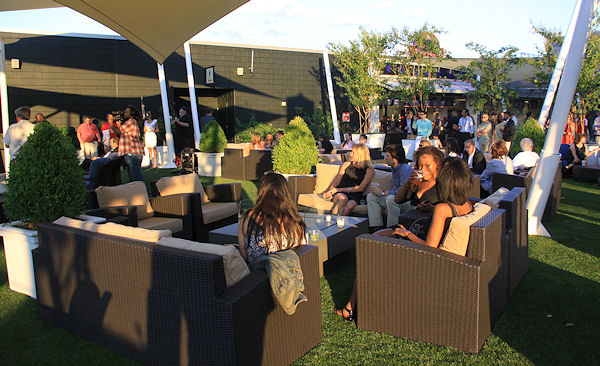 Another view of the seating area, with the taqueria visible in the background.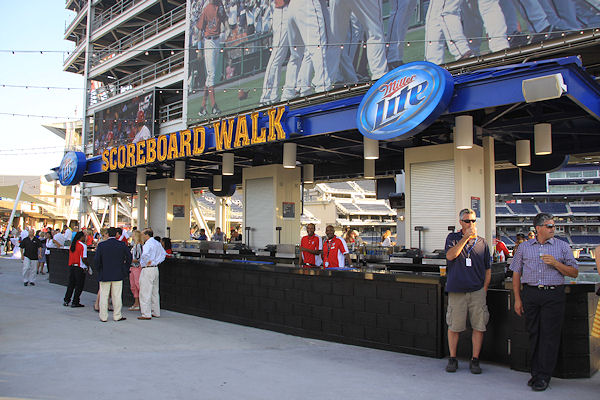 The bar on the scoreboard walk with its (very!) fresh coat of black paint. You can also see at left the new 15' x 25' HDTV screen facing the mezzanine.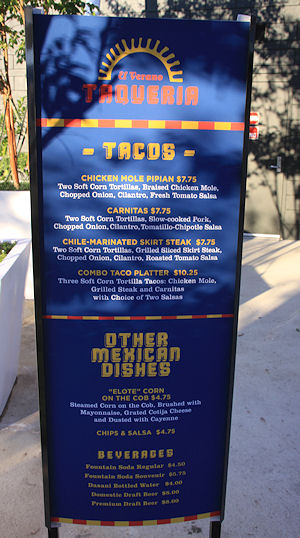 Menu.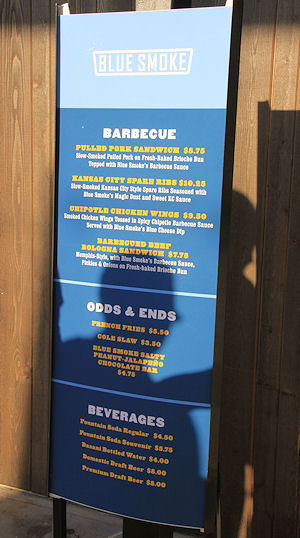 Menu.
Menu.
Blurry menu. (Sorry.)
Sun-drenched beer.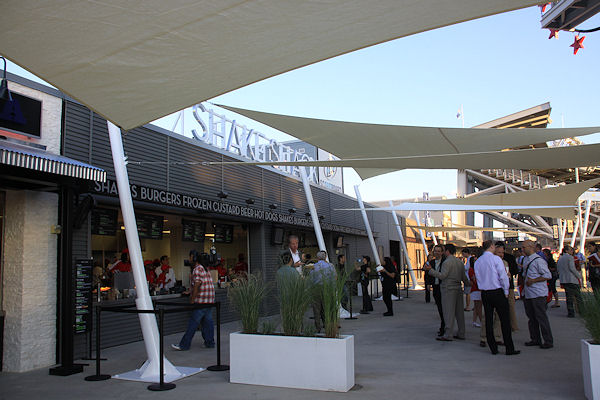 Looking down the row of restaurants, showing the sails that will help shade fans while standing in line. They are designed to reduce the ambient temperature by up to 20 degrees.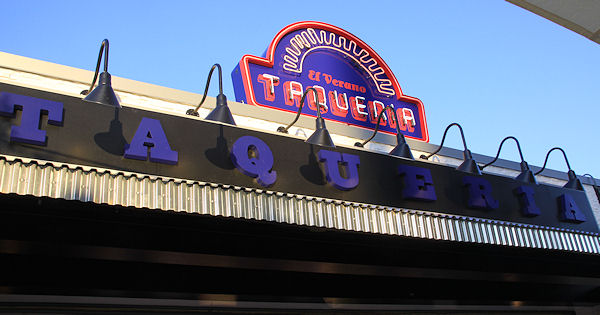 Signage.
Signage.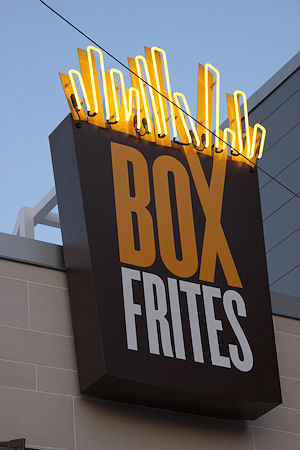 Signage.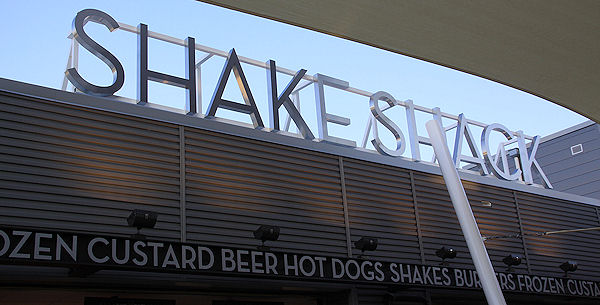 Signage.
General Manager Mike Rizzo availing himself of the offerings.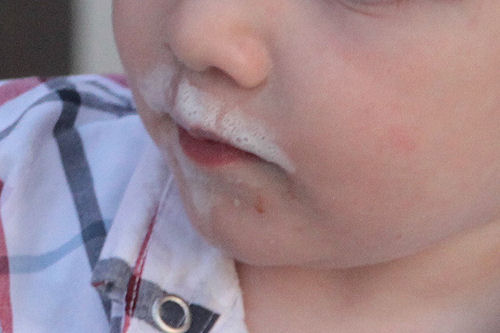 Got shake?
Nationals COO Andy Feffer and Jeff Flug of Union Square Hospitality Group toast the opening.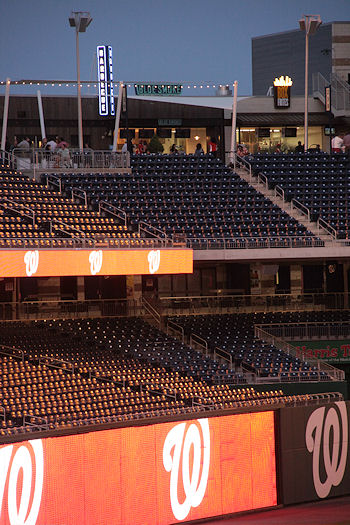 View of two of the concessions from across the outfield.